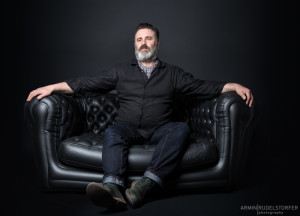 UPDATE MONDAY 21st APRIL
: The 5 winners are: Onevai Pita, Mara Robinson, Sarah Muston, Sam Farren and Lois Prior. I shall now go away and write your songs and perform them this Saturday evening at the Quay.
Ever wanted to be the subject of a song? Here's your chance.
On Saturday 26th April I shall be performing with my band at Quay Arts in Newport on the Isle of Wight. As well as performing most of the new album 'Up Here' and a selection of songs from my back catalogue, I shall also be singing five new songs. Each of these new songs will have be written from scratch over the five days preceding the concert and will be based on the information provided by five successful entrants drawn out of a hat on Monday 21st April. The five successful entrants will not only have each of their songs performed on the night, they will also receive a recording of their song and, with their permission, the songs will be posted online.
I love the challenge of writing to a tight deadline. I also really enjoy the process of getting to know someone through song. I have done this on a number of occasions, creating a fully formed piece of work that hopefully represents some aspect of a person from just a few snippets of information.
The first time I did this was at the Larmer Tree Festival, where, as the in-house laureate, with the help of the audience I would interview two volunteers on stage each day at my lunchtime concert, then, following a frantic few hours writing, I would perform their songs that same evening. You can hear the results here. Subsequently I have received several commissions to write songs for people to be given as gifts, as well as being asked to write songs on various themes. Here's an example of a song I was asked to compose for the 'Folk Against Fascism' movement: Flagbearers.
To enter, all you need to do is provide responses to at least fifteen of the following questions (as well as the first four which are obligatory) as well as any other other information which you feel I should know, and send your answers to me (any format will do) at youwillbelovedagain@gmail.com before the 20th April.
Name
Age
email
Occupation
First memory
Strongest memory
Life changing moment
Lowest moment
Happiest moment
Proudest achievement
Biggest regret
Ambitions
Hopes
Secrets
Dreams
Favourite things
Fantasies
Guilty Pleasures
Favourite song
Favourite poem
Favourite band/singer/composer
Favourite film
Favourite flower
Favourite book
Favourite food
Where would you most like to be?
Who do you most admire?
Who do you most despise?
Who do you love and why?
What scares you?
What Makes you laugh?
What makes you cry?
What makes you angry?
What makes you sweat?
What keeps you awake at night?
What satisfies you?
What is your motto?
Why are we here?
What happens when we die?
Tell me something I don't know
Tell me something no-one else knows