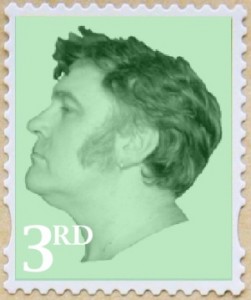 A happy new year to one and all. It's been a long time since my last post here so thought it about time that I update on everything that's been going on with Paul Armfield musically and, more importantly, my plans for the coming year.
Although 2012 saw very little activity in my own right, I spent some of that time helping out both JC Grimshaw and Angelina Grimshaw on each of their records. As brother and sister their work has always been joined at the hip, so to work with each of them in isolation has been a fascinating and enjoyable experience. JC's took him two painstaking years of self production, whereas Angelina's took just a couple of weeks produced and engineered by Rupert Brown (who produced my own Blood, Fish and Bone), two very different ways of working and two very different, but very great records.
Here's a track from Angelina
And one from JC
2012 also saw me putting on my own gigs under the banner SHHH. The idea was to create a quiet environment to put on acts that I felt merited a more reverent and attentive audience. And it worked. Three gigs and a host of amazing talent including Max and Laura Braun, Blackhouse Crow, Jan Kubon, Kim Janssen, Mary Hampton and Puzzle Muteson. More to follow in 2013.
2013 marks the tenth anniversary of my first album Songs Without Words, and to celebrate this my label Artful Sounds have decided to release the album on vinyl for the first time. It will be released in the spring to coincide with Record Store Day. Although growing up with Vinyl, it is only recently that I have begun once more to enthuse about its merits, the main one being that it encourages me to take time to listen rather than to just have music on in the background. So I shall be very pleased to add this to my collection. There's even talk of a limited edition coloured vinyl.
And finally, in February I go into the studio to record what I hope will become my 5th album. Armed with a year's worth of new songs and a very special line-up of musicians (including as many of the Four Good Reasons as I can muster), I am more than a little excited by this. The scheduled release date is October/November and two weeks worth of European dates are being penciled in. Who knows, we might even get some interest in the UK this time round. Fingers crossed!