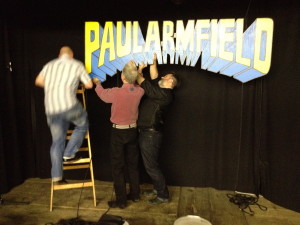 A very happy New Year to friends old and new. And what a start!!!!! Up Hear has been released in the UK and already there have been great reviews in Mojo, Uncut and the Mirror. Folk Radio have made it album of the month and written possibly the best review I could ever hope to receive, and tracks from the album have even begun to pick up a bit of radio play.
The album is available from all the usual online outlets in cd and downloadable formats and also directly from me for £12.00
I've some live dates in the Netherlands this month and further tours lined up for March (Austria/Switzerland and Benelux) and May (Germany). Closer to home I'll be doing a solo show supporting Elephant Revival at the Lexington in Islington on February 2nd and some In-Store appearances with the band on the 8th February (3.00 The Union in Lewes and 5.00 at Music's Not Dead in Bexhill On Sea) with possibly more Sussex activity on Friday 7th too.
Next Tuesday 14th January from 2.00pm until 4.00pm I'll be the guest on Ian Mitchell's radio show on the superb Angel Radio which only plays music over 50 years old, I look forward to that.
Here's a track from Up Here: You Will Be Loved Again