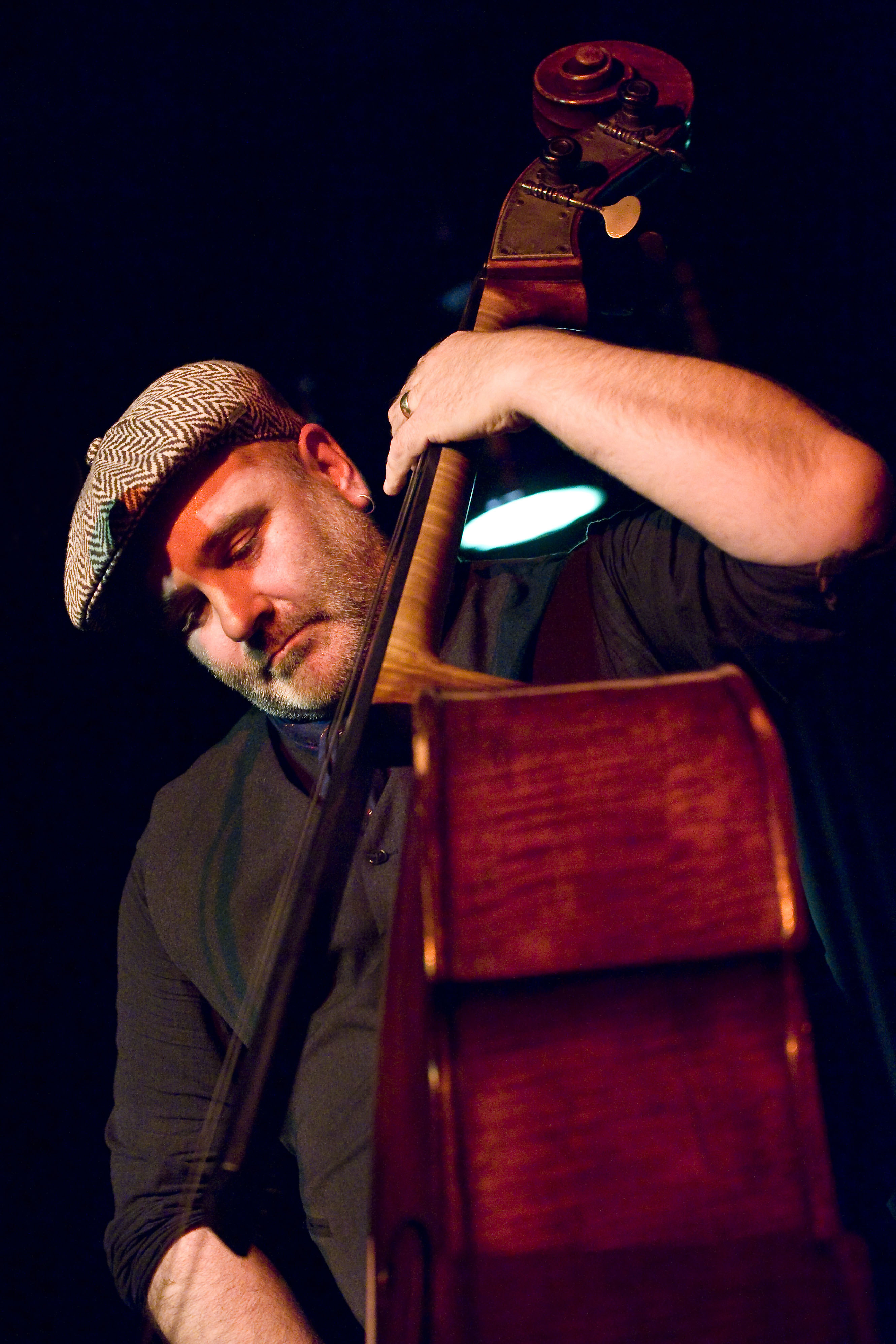 After a couple of years sat on my hard-drive, I've finally gotten around to getting this track to an almost finished state. Starting life as a quick sketchy recording built around a ticking clock, I emailed an MP3 out to various friends asking for contributions if they felt so inclined. And everyone did. First back was Barkley McKay's piano, then Trevor Smith's toy drum and keyboards, followed by Adam Kirk's electric guitar. Then for a few more surprises- a full string arrangement from Mari Person, some backing vocals from Tim Charlton, and to top it off some Addleresque harmonica from Jake Rodrigues. At the time my poor old Mac couldn't play all the files at once, only with the purchase of a slightly more able machine this year was I able to put it all together and re record my double bass, guitar, vocals and some minimal percussion.
The song recalls a night spent sweaty and sleepless recalling all my wrong-doings. A chance to apologise to all those girls I mistreated in my youth. I'm not one for regrets or looking back, but we all have nights like that. Don't we?
So, now the inertia that followed Tennyson has been broken and the urge to create is back. I have some new songs that are, oddly all fairly retrospective, nostalgic even, which has surprised me given that I tend to be forward looking. Despite how it may sound I'm not having a midlife crisis, I'm quite at ease with the ageing process, but obviously on some subconscious level I must be aware of my high vantage point, at the top of the hill looking down on youth on one side and old age on the other.
So hopefully I'll continue to record at home, and hopefully my good and talented friends will still be willing to contribute by proxy.
In the short term I'll be working on a new piece to accompany a short film following extremely talented sculptor Louise Giblin as she takes casts of olympic athletes and turns them into her incredible personalised bronzes.
Until them, have a listen.