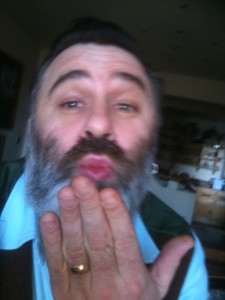 A song of hope for those without a valentine, You Will Be Loved Again is proving to be one of the most popular tracks from Up Here. To celebrate this I'll be releasing a video to accompany the song on February 14th.
If you'd like to be in the video all you need to do is send a video of yourself or anyone you know blowing a kiss to the camera. The quality of the footage is not important, so it can be taken with your phone if that's all you have to hand. Preferably a shot of just head and shoulders, but if you have more creative ideas then they'll be welcomed to.
Just email your film(s) to youwillbelovedagain@gmail.com before or on Sunday 2nd February and I'll do my very best to include them all. The more the merrier.